Creator of the Golden Hammer
MARTIN WALLACE (MARTY) MOSS, PM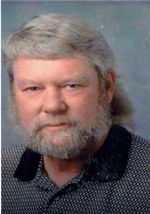 The man who created the "Golden Hammer" Award for Personal Excellence in Masonry; and who loved Golden Spike Lodge № 6 F&AM of Utah so much:
Marty was born in North Ogden on December 21 1950.  The oldest of two, Marty grew up with a brother and a sister.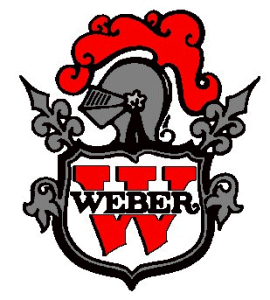 He attended Weber county schools, graduating in 1969 from Weber High School. As a Weber High Warrior, he never forgot the values, nor the education he received.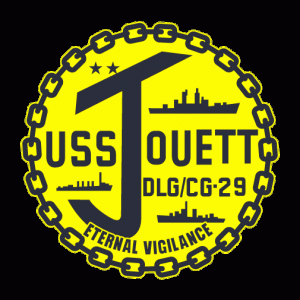 Marty served our country in the United States Navy –from 1971 through 1975 aboard the Battleship USS JOUETT (DLG/CG-292) off the coast of Viet Nam as an E-5/PO2-NCO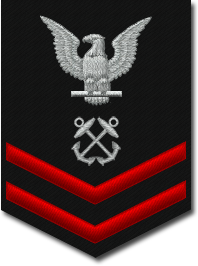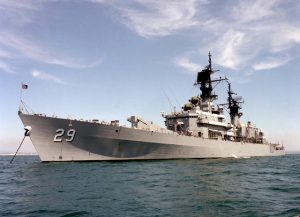 After his tour of duty, and receiving several commendations and meritorious awards, Marty received an Honorable Discharge from the US Navy and returned home to North Ogden a Viet Nam Veteran in 1976.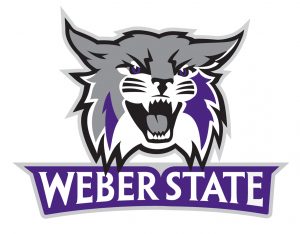 Marty pursued higher education was a very proud Weber State University "Wildcat" who most definitively "Bled Purple".
He worked as a machinist for Williams International (Ogden) until completing his degree and then went to work for them as an aerospace Engineer.
He later became a WSU – Alumni as he graduated from Weber State University in 1987 with a Bachelors of Science from the Weber State University. With his Degree in hand, Marty became an extremely talented engineer.
He later worked for Rolls Royce Systems (Park city). Marty then joined the Defense Contracting Management Agency (ATK Thiokol) and began making his contribution to the highlight of his professional career. For NASA he served as an Operations/ Systems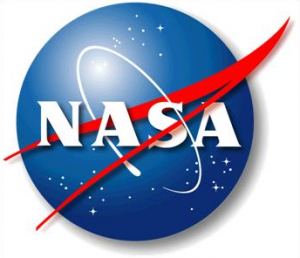 Program Integrator. Marty had literally become "Rocket Scientist".
A loving father, he helped raise two great kids and his grandson. Family was the center of his life. There was no greater time he spent, then the moments he shared with family.
His love for education and his desire to mold the young minds of tomorrow lead our grateful community to repeatedly request that Marty return to guide the young scientists of the future. Marty always enjoyed judging the science fairs and did so as a representative of NASA for grades 05 though 12 and on up to the collegiate level.
He was vital to the success of the NASA Ares Mission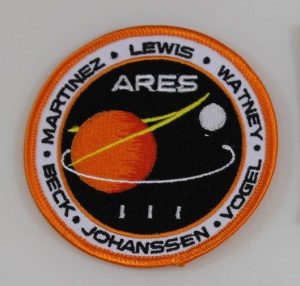 and a recipient of the coveted NASA Silver Snoopy Award – 01 November 2007.
The Silver Snoopy award is a special honor awarded to NASA employees and contractors for outstanding achievements related to human flight safety or mission success.
Marty strove to make the world a better place. Marty brought honor to so many worthy Organizations and groups in his distinguished journey. In addition to his journey in Masonry, Marty belonged to HOG- Northern Utah Chapter, ABATE – Weber Chapter Utah, and Benevolent and Protective Order of Elks- Golden Spike Lodge №  719.
A very devout Episcopalian he has served on several Lay Apostolate Ministries as a Member of the Vestry and several other positions including an advisory position for the building project of one of Ogden's oldest churches and historical landmarks. The cornerstone for the Good Shepherd Episcopal Church was laid by Bishop Daniel Sylvester Tuttle on April 29, 1874. A historical note for which Marty takes pride in.
Marty Led a full life and enjoyed several hobbies,  including hunting, fishing, Sports, Motorcycles, Art, Science, and music.
In 2004, two great Lodges of Northern Utah merged to form Golden Spike Lodge № 6 F&AM of Utah. During the beginning of the merger, Marty served on several committees. One very important Committee would shape the very identity of this great Lodge; the committee on Naming the Lodge. as a committee member, Marty, extensively researched the history of both Lodges; as well as the city of Ogden, and its surrounding area. Discovering that MWBro Watson Newton Shiling, PGM served as Wells Fargo's telegrapher during the ceremony at Promontory Summit during the 'driving of the Golden Spike'; as well as the symbolism of the Golden Spike uniting a nation, and becoming the catalyst for every technological advancement within the United States of America; Marty felt it was appropriate to submit the name Golden Spike Lodge № 6 F&AM of Utah for consideration.
The vote was close tie for one other submission (Vitruvian Lodge № 6 F&AM of Utah); but in the end, Golden Spike Lodge № 6 F&AM of Utah won by a margin of 2 votes.
Today, the traditions and culture of both great Lodges (Weber Lodge № 6 F&AM of Utah and George Washington Lodge № 24 F&AM of Utah), live on in Marty's Golden Spike Lodge № 6 F&AM of Utah.
Marty was vital in re-instituting the tradition of the Lodge of Instructions. This is a forum for candidates, to freely study every aspect of Freemasonry inside the familiar setting of a Lodge.
Marty made the Lodge of Instruction a resounding success; and one that has inspired other Lodges within the Jurisdiction to renew traditional Masonry within their own Lodges.
From the moment Marty became a Master Mason, his Masonic Journey was ambitious; inasmuch as Marty saw each degree and every Masonic Body as an opportunity to serve with joy and compassion.
His Masonic Journey led him to: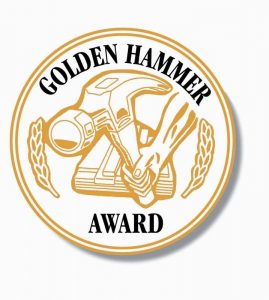 In 2004, Marty created the "Golden Hammer" Award for Personal Excellence in Masonry. The award recognizes the individual member's efforts to achieve Personal Excellence in Masonic Ritual, Education, Lifestyle, Culture, and Decorum.
The tradition of passing down the "Golden Hammer" from Recipient to Recipient continues to the  present day.
Although, the "Golden Hammer" Award for Personal Excellence in Masonry was created by Marty Moss; still Marty embodied the true spirit of the award; going on to earn the award several times in between 2004 – 2009.
Our beloved WBro. Martin "Marty" Wallace Moss, PM was called to labor in that Celestial Lodge above by the Great Architect of the Universe 28 November 2009.

   Home Page